Helpline for women affected by domestic violence during lockdown
As a consequence of the lockdown and economic downturn, many women find themselves trapped at home with an abusive partner. Sisters at Law is actively supporting these women during the pandemic. We have a helpline and can help to arrange emergency accommodation.
Spreading awareness
Marini De Livera has also appeared on national television and shared her knowledge in an online webinar.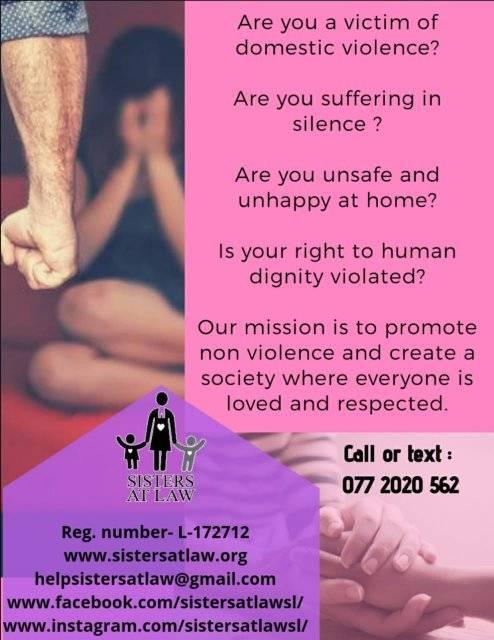 The Prevention of Domestic Violence Act receives increased recognition
As a consequence of the increased awareness, the seriousness of domestic violence as a crime was recognised. Prisoners facing charges under the Prevention of Domestic Violence Act were excluded from the list of inmates who could be released on bail to reduce overcrowding in prisons due to COVID-19.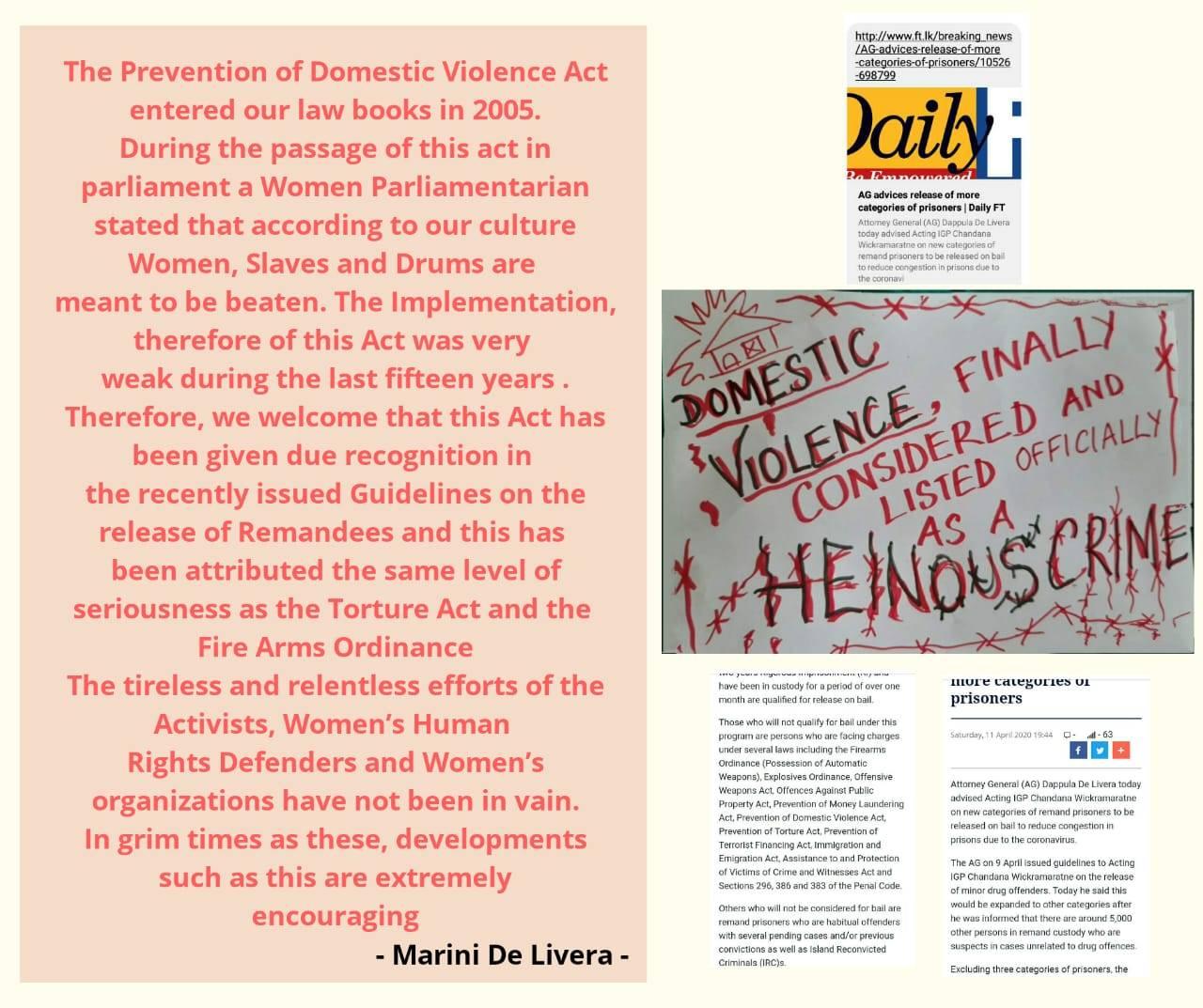 Support our pandemic response
Please consider to donate to support our direct action and to help our charity to get through these challenging times.